"At Last a 100% FREE South African Dating Site!"
"Finally a Truly FREE Online Dating System!"
Put Away Your Wallet Immediately!
✓

FREE! Did you know that Singles2Meet.co.za is a one of a kind, 100% Free South African dating site?

It has all the bells and whistles a pay dating site has. In many instances it has more features than other well known pay dating websites. And these websites usually require a monthly fee of R200 or more! At Singles2Meet you get to use a quality online dating site for South Africa that is

absolutely 100% FREE - like the best things in life!

Join Now!
✓

Over 10 years in existence. How do you know an online dating site or service is not wasting your time?

You look at how long they have been around. Singles2Meet.co.za has been providing free online dating in South Africa for over 10 years! Singles2Meet has a huge following!

It has a huge member base due to being a 100% free South African dating site.

Single South Africans love to use Singles2Meet.co.za to find that someone special!

Our goal is to be the best dating site in South Africa.

Have a look what people say about Singles2Meet. Join Now!
✓

Local Is Lekker! Did you know that Singles2Meet.co.za was especially created for local singles in South Africa?

Not many online dating sites can connect you with huge numbers of local single South Africans. Singles2Meet.co.za has been the gathering place of hundreds of thousands of local South African singles for over 10 years! And these singles are actively searching to meet someone just like you! Meet singles locally in your area by joining now.

Join Now!
✓

No Hidden Costs! Did you know that many of our members find it hard to believe that we are giving away this service entirely free?

We constantly get asked if it is really free. Yes! It's an absolutely 100% free dating site without payment! All dating services provided are free!

Join Now!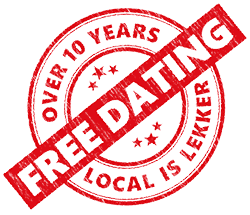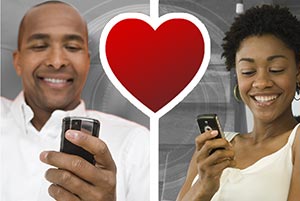 How To Find Love with Singles2Meet.co.za
How does it work?
Very easy! It takes more or less a minute to sign up. From there our match making system immediately does the heavy lifting for you.
The more information you provide our system with, the better match recommendations you get. When you like what you see you start chatting away. When there is mutual interest, you take things from there.
Keep in mind that our dating service is entirely free. Messaging or chatting online with other members are free! Mahala! Gratis! No limits!
Did you know that people often find romance with Singles2Meet's free dating site with little to no effort? All it takes is a Free Singles2Meet.co.za membership. Just being on Singles2Meet.co.za will put you out there. All you do is respond to your admirers! We do however always recommend that you make the first move because we know you are in a hurry to find your love!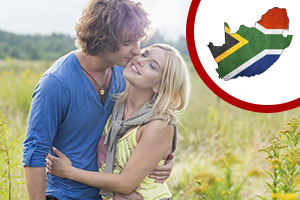 Look!

Here's How We Connect You to One of The Largest Gatherings of Singles in South Africa

Did you know that the Internet is littered with Internet dating sites all over? Many of them have millions of members but usually only have a handful of South African members.

Singles2Meet.co.za is a South African dating site that only serves South Africans. It is only marketed as a local South African dating site and has been marketed this way for over 10 years. What happens when you do this? You get one of the largest gatherings of local singles in South Africa on Singles2Meet.co.za!

We have large concentrations of singles in Johannesburg, Cape Town, Durban, Port Elizabeth, Pretoria, Soweto, Bloemfontein and many other areas of South Africa. We also serve smaller towns. We make it very easy for you to meet singles locally - no matter where you are in South Africa.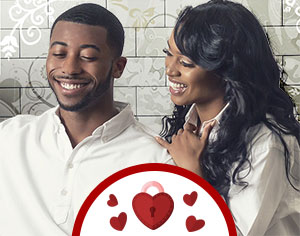 Does It Work?
Absolutely! Singles2Meet.co.za have been introducing South African singles to each other for over 10 years. Did you know that we constantly get people thanking us? We have even been invited to weddings!
Have a look at what people say about Singles2Meet.co.za
Our unique South African dating site has served hundreds of thousands of South Africans over the years. And we are looking forward to supply the same quality, free dating site and service for many more years.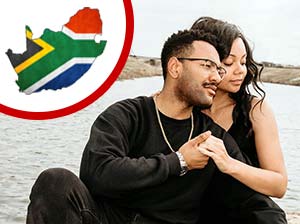 Find That Special Someone Perfectly Suited to You With Singles2Meet.co.za
Our specialized match making systems are constantly improved and refined. It has been created to serve your unique online dating needs as a South African. No matter who you are, we serve and accommodate all South Africans from all walks of life.
As South Africans ourselves, we have a deep understanding of South Africa and its people. Our well-crafted Internet dating site for South Africa makes it easy to find the "one" perfectly suited to your needs.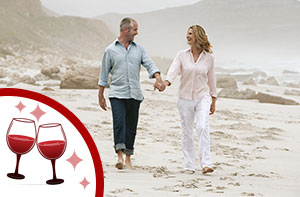 Start Your Journey to a
Happy, Romantic Life

Today! Start to Date Online With Singles2meet.co.za!

Two are always better than one! Perhaps that is just the way we are made! Start creating your future story of love, companionship, happiness and romance today! Don't delay, your special person is waiting for you and looking forward to meeting you!