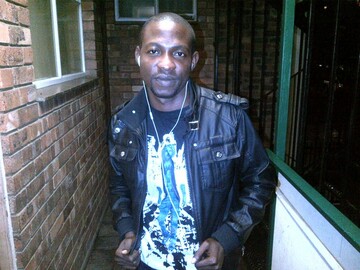 whitebaba, 39


Pretoria, Gauteng, South Africa
About Me:
am the type who you will find to be fun in just about any situation, one who cares about others, makes commitments, and who loves to keep in touch with his friends and family across the country. I am hoping to meet someone who will want to start by meeting for coffee, drinks, or dinner.....and see if there is chemistry. If so, great...I can't wait!!! If not, the worst that will happen is we will both make another close friend. I describe myself as adventurous and romantic, strong and gentle, playful and mature, fit, and a non-smoker. I'm fairly deep, intelligent, observant, reflective, soft-spoken, and 'sweet' (I've been told). I like the simple things in life, and I also like the nice things in life. I could be in wine country walking and wine tasting one day and on my Harley going up the coast having a beer in a dive bar the next. I like the I lands and the country. I enjoy being relaxed and having a good time, I love to BBQ, kicking it in the backyard with cocktails and good friends. Dining out but not every night, if you can cook and like to! "bonus", if not no worries, I can and like to. I like walks in the evening, if you do I would love it even more. A movie, a fire, bottle of good wine, a big comfortable couch and a very special person to enjoy that with. I like the idea of world peace, but not at the cost of our freedoms or security, I support our troops and pray for them. I like to do lots of different things..wine and dining, exploring and day trips, hiking, sailing, movies, window shopping, fairs, social cooking, snuggling, kissing--sharing life with one special person! You will find me to be very outgoing and very easy to talk to and share life's experiences with. I am looking for someone to experience life with. To me that can include hiking in the mountains, finding out of the way places to discover, enjoying dinner in quaint places, sharing time with friends, or just hanging out together and enjoying each other's company. I want to share the world with someone I care for and see it reflected through their eyes. I would like to find a woman who believes that communication is the key to a good relationship, and is open with her feelings. I want to build our relationship on honesty, trust, and friendship. I am looking for someone who can admit when they are wrong. I want to be there for my partner when times are difficult, and know that they are there for me as well. I feel that I am what most men promise women, but I deliver. I'm a hopeless romantic who believes in candle lit rooms, snuggling during a thunderstorm, and flowers for no reason at all.

Looking For:
A woman (20 - 50)
I want someone who is layed back and doesn't need to go out to a club every weekend. I'd like to find a cuddler, a weekend window shopper, and someone who enjoys the outdoors as well as a quiet evening in. I would like to meet someone who is caring, fun, and wants to try new things. Fun can be in the snow, on the beach, hiking in the mountains, or traveling. I love someone who enjoys going out for dinner, going for drinks, or going for coffee or hot chocolate on a cold morning.
Info:
| | |
| --- | --- |
| Relationship Status: | Single |
| | |
| --- | --- |
| Like to have children: | Yes |
| | |
| --- | --- |
| Other Language(s): | Afrikaans, Other |
Appearance:
Work and Profession:
| | |
| --- | --- |
| Education: | Advanced Degree |
Life Style:
| | |
| --- | --- |
| Eating Habits: | I eat healthily |
| | |
| --- | --- |
| Smoking: | I'm a Non-Smoker |
| | |
| --- | --- |
| Drinking: | I drink socially |
View Next Profile