Kleinmagetrein, 65 - Germiston
Gauteng, South Africa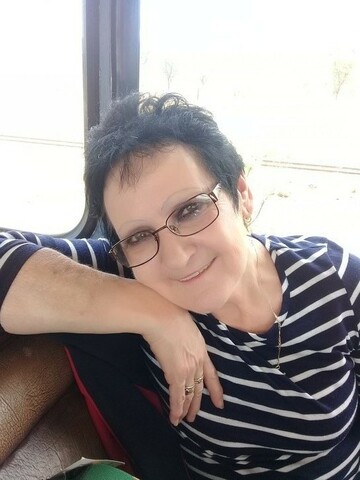 About Me:
I am a 59 year old young at heart lady. I value high standards and morals therefor would like to meet someone in the same category. Cannot stand foul or vulgar language. I love nature fishing camping and most of all dancing. Music definately enligthens my life. I enjoy a social drink aswell as a siggeret. I love children and are very caring by nature. I am a honest person and very loyal to others. Been through highs and lows in life but with God's Grace I stay strong.Not looking for quantity but rather quietly friends which may lead to more. Waiting to hear from you soon no chancers please.This is real, this is me
I'm exactly where I'm suppose to be, now
Gonna let the light, shine on me
Now I've found, who I am
There's no way to hold it in
No more hiding who I wanna be
This is me

Do you know what it's like
To feel so in the dark
To dream about a life
Where you're the shining star
Even though it seems
Like it's too far away
I have to believe in myselfMe and You
Against the world
You're my man
And I'm your girl
Holding on tight
Because it all seems right
You and me
Under the stars at night.
Me and you
Have been through a lot
But through it all
Our love didn't stop
We held each other down
Until the end
And never let anything
Rush us to the end.
I am supporting caring and have a loyal caractor humble honest and truthful. Seeking a long serious lasting relationship.
Looking For:
A guy (50 - 60)
Honest can be a smoker and social drinker. Respectful and to treat me like a lady. Must be respectful to ones morals and standards. Romantic and compassionate to me.a woman may want many things in a man but it is not easy to please any woman. Pleasing a woman isn't just about catering to het whims. In reality understanding whst woman want is al about realising what it takes to be a good man in even better company. If you can understand what it takes to become a better ma you would surely understand what woman want in a perfect man.To you I give the whole me
For I believe that you're my destiny
To you I offer every best of my heart
For I believe that you will value it

I want to share my whole life with you
For me to show that my love is true
I want to hold you in my arms
And sing you songs and lullabies

Loving you is what I want to do
Although I know that it can make me blue
Cause tears in my eyes has nothing to do
If I'm with the man i love
Info:
Relationship Status:
Widowed
Children:
I have (not living with me)
No of children:
1
Like to have children:
No
Home Language:
Afrikaans
Other Language(s):
English
Appearance:
Ethnicity:
White/Caucasian
Height:
154cm (5' 0.6")
Life Style:
Eating Habits:
I eat most things
Smoking:
I Smoke
Drinking:
I drink socially