NOMSA, 31 - Johannesburg
Gauteng, South Africa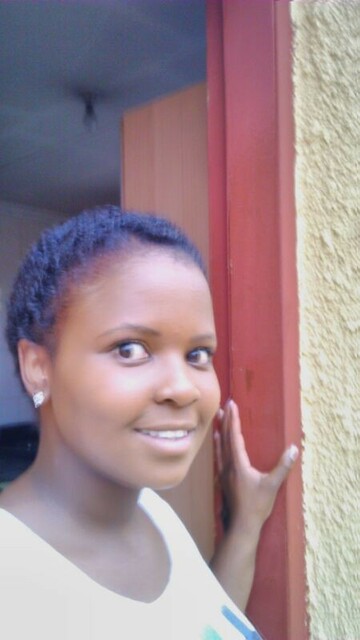 About Me:
im a young ambitious woman..who does not back down from challenges. im in media industry so i love entertainment..

i love God..i love music...i love good vibes.. i love reading a good book on a sunday evening.
my friends see me as a bit crazy..lol.. a bit shy...but fun to be around.
i enjoy a night out with positive people .. i consider myself as an understanding person and open minded. i enjoy a healthy competition..

Im single but i do need someone to share my qualities with. and enjoy each others company.
Im a last born of 3..so im close to my siblings.
im a busy person ..due to my line of work...i then find myself investing on things and people who are the the investment .

succe ss is what i believe in and giving hope to the hopeless.
so if your are fit to this category ...thrn you are what im looking for.
Looking For:
A guy (26 - 30)
i would like to meet a God fearing man ..matured. .focused.. loving..ou tgoing..re spectful..
honest.. brave..ori ginal..

he must be willing to sattle down..he must be open minded.. he needs to Know who he is..because im not a keen to fakers... he must not be self centered,errogant and selfish. must be truth all the time.
he must not want me for the wrong reasons.. and he must be sensitive to my needs and space for growth. He should respect me and adore me.
He must understand my "love language".
Sexually he must have TLC..

He must know the difference between a want and a need..and he feels that im his need then im worth the investment.
Info:
Relationship Status:
Single
Children:
I don't have
Like to have children:
Yes
Home Language:
IsiZulu
Other Language(s):
English, IsiXhosa, Sesotho
Appearance:
Ethnicity:
Black/African
Height:
148cm (4' 10.3")
Body Type:
Athletic
Hair Colour:
Black
Eye Colour:
Brown
Work & Profession:
Education:
College/University
Profession:
media
Income:
Average
Life Style:
Eating Habits:
I eat most things
Smoking:
I'm a Non-Smoker
Drinking:
I drink socially