DIY DIY, 31 - Johannesburg
Gauteng, South Africa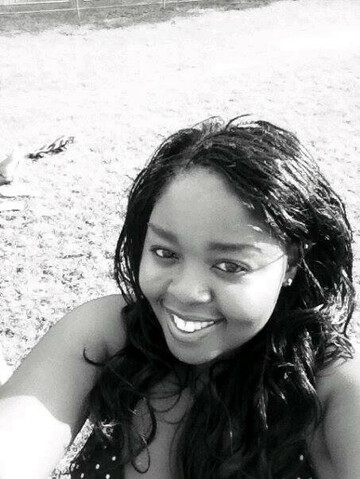 About Me:
I'm a young lady who loves spending time with friends and family. Loves food and a hopless romantic. Religous- I put God first in all I do. Talkative with a fun bubbly personality. I also believe in happy endings like in fairytales. I love children, and I'm hoping someday I will have my own. I love playing dress up with my sister's children. I love shopping for the following in this specific order, toiletries, food, statonary, make up and clothes.
Love working and meeting new people.
My one big wish is to appreciate what I have by being content with what I have.
Future plans are to travel and enjoy my money before starting a family.
Looking For:
A guy (28 - 45)
My ideal man must be God fearing. He must be kind and caring. Love childern, enjoy spending time with me. Must be easy going and friendly. Must be an orphan with no kids as well. I want to be the first and the only person to have his children. Must have a lot lof love. Must be fun with a good personality. Not too talkative. Must have mucles and be very tall. Must know how to speak more then 2 languages. Good kisser and intellegent. Must listen to gospel music, rock and house so that there is no fighting over the radio on our adventurous road trips. Must be in it for marriage. Important for him to be open honest about how he feels and communicate to me with any problem he has. I must be his rock after God and so must he. I should not have to fight for his attention and time with anyone and anything.
He must have a good job with a good income. Must be good in the kitchen...hmmm :) he must be understanding and calm. Must take lead when necessary. That's it for now....
Info:
Relationship Status:
Single
Children:
I don't have
Like to have children:
No
Home Language:
Sesotho sa Leboa
Other Language(s):
English, Afrikaans, IsiNdebele, IsiZulu, Sesotho, Setswana
Appearance:
Ethnicity:
Black/African
Body Type:
Average
Hair Colour:
Black
Eye Colour:
Brown
Work & Profession:
Education:
College/University
Profession:
data caputuer
Life Style:
Eating Habits:
I eat most things
Drinking:
I drink socially