asyouwere, 39 - Kempton Park
Gauteng, South Africa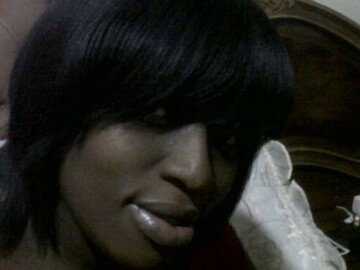 About Me:
I'm a sassy witty funny yet shy person. I have two beautiful daughters. I'm tall and chubby. I love watching movies comedy,fiction and action are my favourite. I'm a simple person who enjoys the simple things like taking a walk hand in hand and picnics. I love travelling but at times I love being in front of the tv with my popcorn. I demand honesty, if you can't be honest then we can't be.
Looking For:
A guy (32 - 90)
1. He needs to be tall, dark and
handsome.
2. He needs to make more than I do. I
want a man who will take care of me
(and us) financially.
3. He needs to be madly in love with me.
I want a guy who will woo me, sweep
me off my feet, surprise me with
random gifts and gestures of love… all
that romantic crap! I want a man who
can't spend a day without telling me
how he loves me, how he can't wait to
see me again…. one who feels bad
when I can't see him for one reason or
other….. that guy!
4. He needs to be intelligent. Intelligence
is super sexy. It turns me on.
5. He needs to be extremely open
minded. I want a guy who I don't have
to worry about my gender issues when
I'm around him. Especially when
getting intimate.
6. He needs to be funny. I need a man
who can make me laugh… even with
the smallest things.
7. He needs to be intriguing. I need to
feel like I want to keep figuring him
out all the time.
8. He needs to be grounded. I need a
humble, selfless man. MUST adore my kids my two daughters MUST.
Info:
Relationship Status:
Single
Children:
I have (living with me)
No of children:
2
Like to have children:
Yes
Home Language:
English
Other Language(s):
IsiXhosa, IsiZulu, Sesotho sa Leboa, Sesotho
Appearance:
Ethnicity:
Black/African
Height:
184cm (6' 0.4")
Body Type:
Big & Beautiful
Hair Colour:
Black
Eye Colour:
Brown
Work & Profession:
Education:
College/University
Profession:
clerk
Income:
Comfortable
Life Style:
Eating Habits:
I eat most things
Smoking:
I'm a Non-Smoker
Drinking:
I drink socially