promise, 41 - Pretoria
Gauteng, South Africa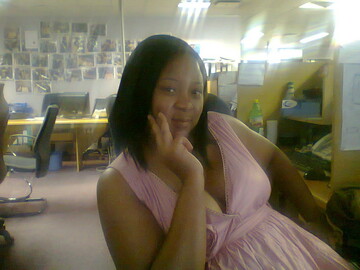 About Me:
Let me introduce myself officially, I am 30 years old. I'm from Pretoria. I have a daughter, she is my world and i love her with a passion. I have a lot to offer as a woman, I don't play with the matters of the heart. I'm not looking for perfection in a man as no one is perfect, I want an honest, sincere guy that will be able to take his time to know me very well. He should be communicative, caring, understanding with a good sense of humor. I just need someone that i can be able to discuss anything and everything with. Someone that will love me for who i am and not for what i can offer, one that can look into my eyes and know the deepest thought of my heart.

Well, for me, I'll take my time to know my partner. respect his opinions, careers, interests, friends, body and mind. I know that i don't have to agree with all that he says or does, but will try to honour his opinions as valuable contributions. Follow the golden rule and treat him as I will like to be treated: Be honest, fair, kind, and considerate. I know that men do feel insecure at times and that's the reason why I'll always will do special things to show him that I care about him.

I will wake him up in the morning with a kiss and have him breakfast prepared just to show him how special he is.. I'll like to cuddle him on the couch while watching romantic or other good movies. I can light a few candles and see where the night leads and treat him like my boyfriend, even after he becomes my husband. I wouldn't mi
Looking For:
A guy (30 - 35)
i want some one who is humble and a christian,some one who will love me and respect me and i will respect her for who she is and not what she has and we both can leave together as a family. some who takes care of himself, career driven.


Info:
Relationship Status:
Single
Children:
I have
Like to have children:
Yes
Home Language:
Setswana
Other Language(s):
English, IsiZulu, Sesotho sa Leboa, Sesotho
Appearance:
Ethnicity:
Black/African
Height:
149cm (4' 10.7")
Body Type:
A few extra pounds
Hair Colour:
Black
Eye Colour:
Brown
Work & Profession:
Education:
College/University
Profession:
fashion desgin coordinator
Income:
Average
Life Style:
Eating Habits:
I eat healthily
Smoking:
I'm a Non-Smoker
Drinking:
I drink socially