Plenty, 39 - Pretoria
Gauteng, South Africa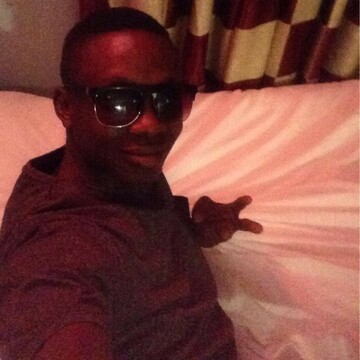 About Me:
Hi! Thanks for visiting! I'm an honest, sincere, sensitive man searching for a serious relationship that we can build on trust, mutual respect, affection, and acceptance. I'm very easy going and accepting; serious about what's important but realize that life is too short and so don't major in the minors. A romantic who believes that Love is an action word and find it easy to express my feelings and emotions readily and without reservation. So hope you like to hold hands, hug, and kiss and enjoy the attention of an affectionate, caring gentleman. You're you and I'm me....Let's respect that and accept each other for who we are; and let's thrive on all our similar "likes" while accepting our differences 'cause there are no "perfect" matches out here in the real world as we all should realize by now. I love ALL kinds of music; dancing; good foods and good wines; and great conversations about everything and anything. Family is of utmost importance to me as is expressing my love to those loves in my life every day. I'm a fun person with what some call a wry sense of humor, and I'm not into conflict or the game playing that destroy relationships. ....and oh yeah, Thanks for reading and stopping by; I sincerely mean what I say and say what I mean, and hope to hear from you if you're interested in joining me to have the best time of our lives
Looking For:
A woman (25 - 50)
I'm looking to be with someone fun , smart , attractive , humble and down to earth . A smart woman is so sexy !!!!
I thought this might be fun .....between work and taking care of family I stay very busy ... so its not easy to meet people !!! If your interested , I would love to meet you !!Looking to find a like minded lady lovely and fine for fun and frolics and frivolity, another words someone to share life with and hopefully. ..maybe... find the one who conjures a scintillating, genuine, sultry and loving chemistry with me, one to share in life's wonders, a woman who invests in the image of her body, the breadth of her mind and the glitter of her heart.
Info:
Relationship Status:
Single
Children:
I have (not living with me)
No of children:
1
Like to have children:
Yes
Home Language:
English
Other Language(s):
Other
Appearance:
Ethnicity:
Black/African
Height:
154cm (5' 0.6")
Body Type:
Slim
Hair Colour:
Black
Eye Colour:
Brown
Work & Profession:
Education:
College/University
Profession:
Self Employed
Income:
Average
Life Style:
Eating Habits:
I eat healthily
Smoking:
I'm a Non-Smoker
Drinking:
I drink socially