ManThaskie, 31 - Pretoria
Gauteng, South Africa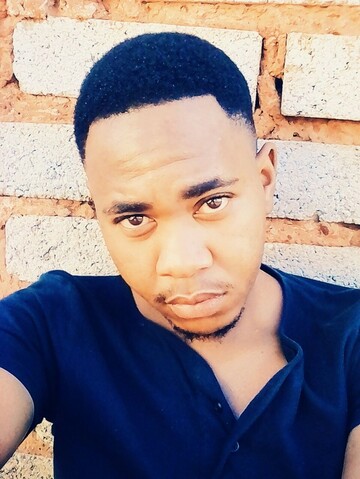 About Me:
*I believe in the power of the dream.

I don't want to look at myself and know That I am a
bluster and empty show. I cannot hide myself
from me; I can see what others can never see;
I know what others can never know, I cannot
fool myself, and so Whatever happens, I want
to be Self-respecting and conscience free.

NB: I wouldn't mind beinq your friend too...
Looking For:
A woman (21 - 25)
I am not looking for a perfect woman – I am looking for the right woman . That is a difference.
I'm Seeking for younq and old woman who is ready to a Serious relationship 'cause life's too short to cut your relationship
A perfect woman – perfect match – would be very boring, I believe. First of all is that really hard to find (if any way possible).
The right
woman is the woman which makes
me happy (more then everybody
else). Who gives me the feeling
that I don't want to miss her
anymore in my live… even more,
with which I want to share the
rest my life. With which I can
imagine to sit even with 80 years
on a park bench next to each
other. A woman who shares many
of my preferences. A woman with
which I can and I want to talk
about everything. A woman I want
to love… because I think she
deserve it.
It sounds like a perfect match. But
the difference is that she don't
need to be perfect. Every human
has his own opinions. Maybe she
has another taste of music. Well,
ok, I can live with it. That is the
thing… to find someone who is
different, but still fit. Not the
taste of music or food or drinks
or whatever makes love. The
whole person is important.
It will not fit if we have nothing in
common… that is for sure. But
not everything has to fit.
It sounds confusing, I know. But I
believe you know what I mean.
Info:
Relationship Status:
Single
Children:
I don't have
Like to have children:
Yes
Home Language:
Setswana
Other Language(s):
English, Sesotho, Other
Appearance:
Ethnicity:
Black/African
Height:
141cm (4' 7.5")
Body Type:
Average
Hair Colour:
Black
Eye Colour:
Brown
Work & Profession:
Education:
College/University
Profession:
tourism management
Income:
Solvent
Life Style:
Eating Habits:
I eat most things
Smoking:
I'm a Non-Smoker
Drinking:
I drink socially