Xenic, 34 - Pretoria
Gauteng, South Africa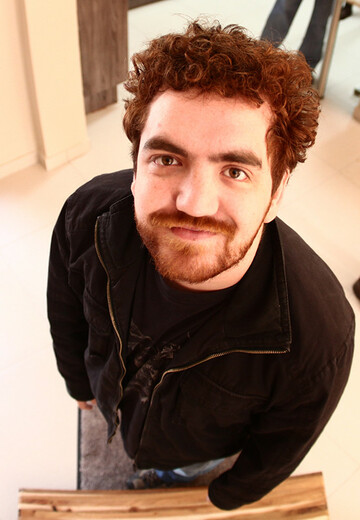 About Me:
I have a huge interest in games, be they computer games board games or tabletop role-playing games. I also love art and am a very visually based person who use to work as a designer and animator in JHB. This, by extension, means I'm rather fond of cartoons and animation in general, be it anime or western cartoons. Heck and if you thought i couldn't be any more nerdy I also really love comic books.

I previously studied Information design at the University of Pretoria and am currently getting my second degree at TUKS in BSc IT in an attempt to broaden my horizons.

In accordance to the Myers-Briggs personality framework, I'm a INFJ type which means I'm an "old soul" at heart. I have a strong born in sense of idealism and morality and i have strong opinions and beliefs that i stick to. I have a tendency to seem serious and solum, and although that may be the case at times I'm often actually quite silly in my internal world.
Looking For:
A woman (20 - 27)
Ive always believed that the person i would spend the rest of my life with would be my best friend. Someone who i could really open up and share my internal world with, and talk, well, things. Be it about shared interests or about philosophical mussing or even that despite being a terrible movie that movie was just so good.

I'm not looking for some who will be pretty on my arm, but rather someone who i just cant wait to share things with and who i know will both be interested enough to appreciate the things I share but also will be able to challenge me if the believe me to be wrong or that they disagree.

So in a large part shared interests are a huge plus for me. Things like comic books, animated features, board games, computer games and the like.
Info:
Relationship Status:
Single
Children:
I don't have
Like to have children:
No
Home Language:
English
Other Language(s):
Afrikaans
Appearance:
Ethnicity:
White/Caucasian
Height:
171cm (5' 7.3")
Body Type:
A few extra pounds
Hair Colour:
Red
Eye Colour:
Brown
Work & Profession:
Education:
College/University
Profession:
Student
Income:
Solvent
Life Style:
Eating Habits:
I eat most things
Smoking:
I'm a Non-Smoker
Drinking:
I drink socially