Peet, 63 - Pretoria
Gauteng, South Africa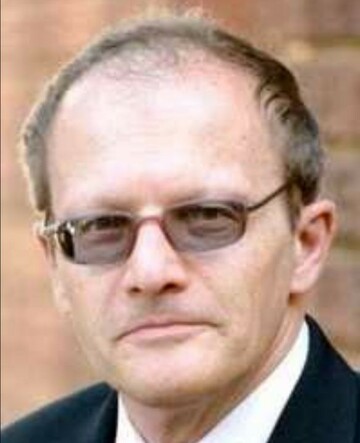 About Me:
"Married", "divorced", "separated" or "In a Relationship" - no chance, sorry!!

Medical - Scientific - Technical work:
(Health: Alternative Health / Complementary Health and Environmental Health), working at home and from home, also giving public talks/presentations and radio interviews, training courses will follow soon.
- I just like to HELP people!!

I have wide field of interests: Electronics, Computers / LAN - but not Wireless !! / Internet, (I left electronics and computers in the mid 90's, but they did not leave me. Once the Computer Bug bites you ... you are somehow infected for life.) I see the computer as a TOOL and not as a TOY and I hardly play games, as I have better things to do like writing (research) reports, do translation work.
- Mostly thinking outside the box.
I am quite versatile and a problem solver, also love debates and discussions, Photography, Audio/Video Recording & Editing, Nature, Health, Environment, and last not least - children and animals (currently have 2 great dogs), also do dog training. Did I mention cooking and baking?

With enough patience to train dogs and to teach you the basics to understand and appreciate CLASSICAL MUSIC ;-)
- I have just been rediscovering MP3 Internet Radio Streaming, especially the Classical Music, Alpine Music (German, Austrian & Swiss) and Science Channels are interesting for me!
Looking For:
A woman (28 - 38)
My Ideal Partner :
"Divorced", "separated" or "In a Relationship" - no chance, sorry!!
You should be in the 28-38 age range!

I am looking for the exceptional - can it be so difficult, or am I placing my goals to high?

- - - Honest, faithful, trustworthy with integrity - to match/complement my interests and hobbies. Fun to be with, humorous, funny (not nasty), love kids, love excitement, love animals. Someone who needs a shoulder to lean on and back me up, too. Someone who needs pampering and spoiling and is willing to do it in return and is happy with who they are and does not hide behind a mask. A genuine, independent, dependable, sensitive and caring family-oriented person! Someone who can appreciate life without taking everything for granted. Life is a giving and a taking - all the way, and not just a joke! If you like doing things together (as 'a team') and like a level 'playing field' on a 50/50 basis of the stakes, with 'equal rights', and a 100/100 commitment, please contact me ...
Info:
Relationship Status:
Single
Children:
I don't have
Like to have children:
Yes
Home Language:
German
Other Language(s):
English, Afrikaans, Dutch, Other
Appearance:
Ethnicity:
White/Caucasian
Height:
173cm (5' 8.1")
Body Type:
Average
Hair Colour:
Brown
Eye Colour:
Other
Work & Profession:
Education:
College/University
Profession:
Alternative & Environmental Health Consultant
Life Style:
Eating Habits:
I eat healthily
Smoking:
I'm a Non-Smoker
Drinking:
I drink socially