Dragnoxio, 24 - Pretoria
Gauteng, South Africa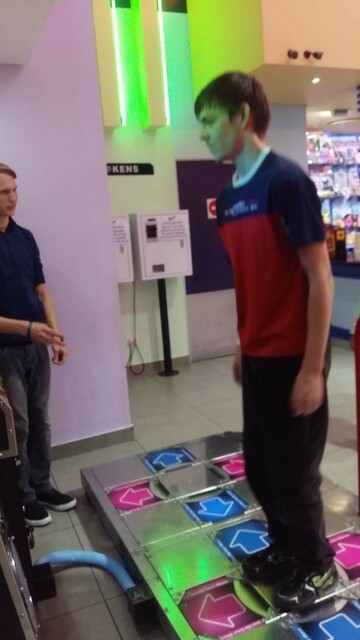 About Me:
I dont have a good profile picture because i dont like pictures at all, i dislike them dearly, but currently the only one i have is one someone took of me (if it even gets uploaded) if i have any hope for this site, maybe I'll get a clearer pfp, idk.

I love purple and Dragons, games and medieval junk, etc. I can say alot about myself, which isnt true, so ask and I'll answer.

Basics being, i dont see myself as bad looking. I'm a relatively nice guy, tend to try to make alot of jokes since i enjoy seeing or knowing people smile or be generally happy, tho im shy as heck in person the first time(or first few times). If anything I love listening over talking (cause less talking for me is a win).

I ntroverted . If you havent guessed. Not a party type, i dont do good in groups and like to avoid them. Keeping max company at 1 (unless the group is people i know veeeery well).

I am nice (or very mean if we get very close, I like to tease, fair warning for when you end up wanting to hit me through the face. But I draw lines when people say I take things too far). I am caring, an over worrier is more like it.

I think ive wroten a big enough essay now. If youd like to know more, do lemme know.
Looking For:
A woman (18 - 21)
Honestly:
An open minded person. Someone who can be caring, understanding, and survive my quirks (I can be very annoying for various reasons :3 being weird, teasing the crap out of you).
Someone that doesnt mind my love for gaming and overall games (and maybe even join in on the fun) especially since I want to become a screenwriter, but for video games.

So, supportive, caring, understanding, enduring, weird, abnormal, can have fun conversations (not just "yips" and "okays"). But most of all, make it fun to know her and have a basic thought of "I want him happy" because its a fair trade when thats what I want for the person I like, And youll see I mean it.
Info:
Relationship Status:
Single
Children:
I don't have
Like to have children:
Yes
Home Language:
Afrikaans
Other Language(s):
English
Appearance:
Ethnicity:
White/Caucasian
Height:
175cm (5' 8.9")
Body Type:
Average
Hair Colour:
Brown
Eye Colour:
Grey
Work & Profession:
Education:
School Only
Profession:
Studying
Income:
Solvent
Life Style:
Eating Habits:
I eat most things
Smoking:
I'm a Non-Smoker
Drinking:
I don't drink