Sisa, 37 - Vanderbijlpark
Gauteng, South Africa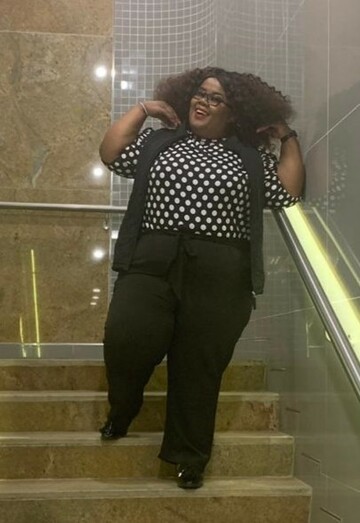 About Me:
Here live life. Am a bundle of joy happening everywhere. My hobbies includes gospel concerts, live comedy shows, fun walks, travelling and am an avid reader. Am a social person I distinguish very well between personal and family time. Am a level minded person and follows current affairs religiously. I don't have any children as yet but am a mother at heart. I work a standard 40 hours a week and studying part-time with UNISA.  I am a church goer of note. I am at a healthy place in my life mentally, spiritually and physically. I have been doing life alone for sometime by choice and am at a place now I just want a partner that can share mutual respect, respect trust and sincere concern and lots of love and affection. affection. As far as roles in the relationship are concerned, I do not expect to be waited on hand & foot, but on the other hand, I do not want to be neglected either. I don't even mind if we have our own space every once in a while to do our own thing either by ourselves or with other friends, but we would always keep our relationship as the highest priority. Any disagreements should be resolved as quickly and as amicably as possible---in other words, we should definitely be in at least a truce before bedtime.
Looking For:
A guy (38 - 42)
An outgoing guy who likes to experience new things
Love good food, music and company
Self Respect
Love home cooked meal and likes to read or write. Create own traditions in a relationship. Self independent. Must have high family values and presentable. Enjoys finer things in life and travelling.
 
Info:
Relationship Status:
Single
Children:
I don't have
Like to have children:
Yes
Home Language:
IsiZulu
Other Language(s):
English, IsiXhosa, Sesotho
Appearance:
Ethnicity:
Black/African
Height:
152cm (4' 11.8")
Body Type:
Big & Beautiful
Hair Colour:
Black
Eye Colour:
Other
Work & Profession:
Education:
Advanced Degree
Profession:
Credit Controller
Income:
Comfortable
Life Style:
Eating Habits:
I eat most things
Smoking:
I'm a Non-Smoker
Drinking:
I don't drink