Hopelessromantic, 35 - Amanzimtoti
KwaZulu-Natal, South Africa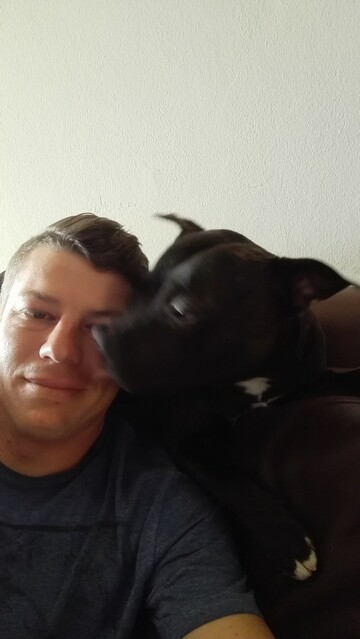 About Me:
I am a rocket scientist. I've appeared on the cover of GQ – twice. And after mastering Italian, I became an international super spy. Right now, I'm yachting my way across the Caribbean, stealing top-secret information, and sipping mai tais… shaken, not stirred.
Okay, fine. I exaggerated *just* a smidge. But I do like a good mai tai and I got a B+ in my 5th grade science class. Message me for more straight talk, and I'll send you FB links, photos of science fair trophies, and much MUCH more…
Looking For:
A woman (18 - 30)
If your favorite Muppet is Miss Piggy, there is a good chance that we just won't get along. Don't take that the wrong way; she just really annoys me. I guess the woman that I am looking for is somewhere between a thrill-seeker and a couch potato. She isn't afraid to scale a rock face with me, won't get aggravated when I lead us 200 miles in the wrong direction, and will laugh when I say something unintentionally stupid. There was a time when I used to volunteer with the community. Somehow I fell out of it so it would be great to meet someone who does volunteer work to help me get back into it. At the end of the day, I am just hoping to meet a girl who can discuss the world around her, is looking for more than just a date, and will cuddle on the couch and laugh at old Muppet DVDs with me. Will you be my partner in crime? If the answer is yes then send me a message and let's get lost together.
Info:
Relationship Status:
Single
Children:
I don't have
Like to have children:
Yes
Home Language:
Afrikaans
Other Language(s):
English, Other
Appearance:
Ethnicity:
White/Caucasian
Height:
171cm (5' 7.3")
Body Type:
Average
Hair Colour:
Brown
Eye Colour:
Brown
Work & Profession:
Education:
School Only
Profession:
Construction manager
Income:
Comfortable
Life Style:
Eating Habits:
I eat most things
Smoking:
I Smoke Occasionally
Drinking:
I drink socially