Angel, 39 - Durban
KwaZulu-Natal, South Africa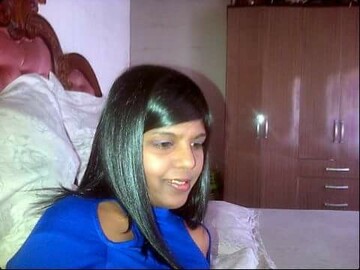 About Me:
A widow is my current title, a title I preferred not to have been bestowed upon me, but life happens. In an instant I went from being a Mrs, to being a widow. BAM! A new normal began. So many changes. Never have I imagined being a widow during my lifetime, then again who does? If I could go back and change any decision I ever made that would have altered where I am today, I would not. I am here, as a widow for a reason. There is nothing to be scared of about widows that we can't attend weddings or a baby shower! Widows do not have a contagious disease! Just because our husbands died doesn't mean that your husband will too. What the heck is wrong with you people?
Do not be intimidated by the strength of a widow. Most of us do not curl up into a fetal position and wither away due to the loss of our mate. Don't judge a widow because she laughs, smiles or carries on with her life. We still need to get shit done! Not all widows have the opportunities of being pampered and doted on. I've been through hell and back far worse than most people my age but hey it's what has made me stronger. Life has thrown me challenges, curve balls and so far I've come out on top.
Looking For:
A guy (31 - 60)
I'm going to get straight to the point and skip the bullshit that's only used to soften the blow of painful facts. When searching for that special someone in the dating world, it's always good to have an image of what you want him to be. This is what I expect from a GENTLEMEN. No I'm not living in disney world but I do believe in fairy tales.
1. He's a gentleman.
2. He's direct. Many men believe that if they constantly have a "whatever" attitude, women will suddenly fall in love with them. This is completely bogus. Would you like to spend time with a women who constantly dodges direct questions and shrugs instead of giving you an answer?
3. He's faithful.
4. He has integrity.
5. He's honest. A truly honest man will tell you the truth and not just what you want to hear. An honest man will not use sleazy stories to make himself look good, but he will tell you exactly how he feels about something. Sure, brutal honesty can be offensive sometimes, but it's better to have a guy who tells you the truth than one who fills you with lies.
6. He's mature.
7. He's self-confident.
8. He has a positive attitude.
Info:
Relationship Status:
Widowed
Children:
I have (living with me)
Like to have children:
Yes
Home Language:
English
Other Language(s):
Afrikaans, Other
Appearance:
Ethnicity:
Indian
Height:
153cm (5' 0.2")
Body Type:
Athletic
Hair Colour:
Black
Eye Colour:
Brown
Work & Profession:
Education:
College/University
Profession:
nurse
Income:
Average
Life Style:
Eating Habits:
I eat healthily
Smoking:
I'm a Non-Smoker
Drinking:
I don't drink