sealbabe, 45 - Cape Town
Western Cape, South Africa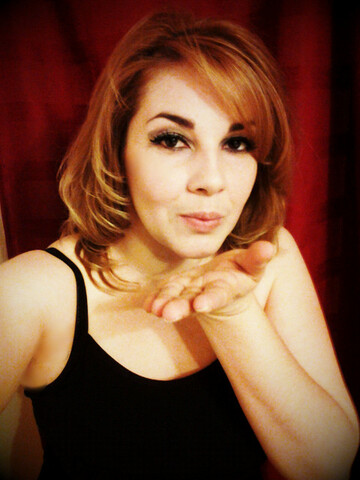 About Me:
I am a fun loving, sincere, affectionate, uninhibited, caring woman who enjoys laughter and embellishes life and adventure. I am self-confident, not afraid to take risks, I know my wants and needs, and I follow through with whatever it is I desire in life.I enjoy taking life as easy as possible. I enjoy travel, fine dining, cultural arts, the theater, movies, interior decorating, entertaining, physical fitness, concerts, antiquing and sports especially basketball. I enjoy sharing diverse interests with the people I meet. I surround myself with people I can learn from and who appreciate me for my mind, body and soul. I am financially independent, approachable, a logical thinker, and I will make every effort to meet you in a meaningful relationship; however, this has to be your desire also.I appreciate the same from my special man.
Looking For:
A guy (35 - 75)
I am attracted to an intelligent gentleman who is tall, sensitive, HONEST and TRUTHFUL, communicative, physically fit, and who is secure and confident in his authentic self. He most not be a workaholic and makes time for himself and for those who care about him. He is seriously looking for a 'real woman of substance' who understands that 'real love' is providential and is based on an understanding of her and him. Further, he desires to get to know me. He nurtures emotionally, as well as share the loves of life and luxuries with me. He is mature and chooses to discuss conflicting issues rather than avoid them. He appreciates the lifestyle that money affords him; however, he is not materialistic and has an appreciation for the most qualitative intangibles in life as well. That is, the breath of life, the sunshine, the intimate touch of holding hands, communicating, laughing, loving, crying, giving, caring as one...He absolutely shares my love for sports
and travel. I am looking for a partner who shares my values and will be a source of encouragement and support. A balance of spirituality, integrity, intelligence, common sense, love, wit, and nurturing will turn my heart upside down.
Info:
Relationship Status:
Divorced
Children:
I have (not living with me)
No of children:
2
Like to have children:
Yes
Home Language:
English
Other Language(s):
Spanish, Other
Appearance:
Ethnicity:
Mixed
Height:
167cm (5' 5.7")
Body Type:
Average
Hair Colour:
Blonde
Eye Colour:
Brown
Work & Profession:
Education:
Trade/Technical
Profession:
sales
Income:
Average
Life Style:
Eating Habits:
I eat healthily
Smoking:
I'm a Non-Smoker
Drinking:
I drink socially