sombori, 63 - Cape Town
Western Cape, South Africa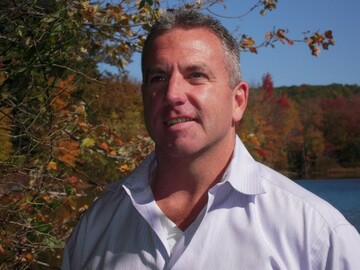 About Me:
I am a fun-loving, affectionate man looking for someone who can make me laugh, but who can also be romantic too! I have a great sense of humor! Spending time with family is essential in my life, especially on the holidays..They will welcome you with open arms...
Travelling is important to me, as I have always made it a point to get away for a week or two with my significant other, whether it be just the two of us,I think it keeps the fun and adventure in a relationship to get away from one's everyday surroundings.
I also enjoy seeing a good movie, going to a concert (yes, even Classical), as well as spending some quiet time just cuddling up at home with my special someone... I enjoy entertaining, whether it be just family.
The person I'm looking for would have to be intelligent, affectionate, honest, faithful, caring and love to surprise me every now and then, which I will gladly do in return! A person who would not be afraid to show her affection, would hold my hand, give great hugs and kisses, etc, etc, etc...Someone who would bring a smile on my face when just thinking of her...
I know you're out there somewhere,, and I can't wait to meet you!
Looking For:
A woman (45 - 55)
I'm hoping to find a very special woman... My perfect match would be someone who enjoys my interests as much as I enjoy hers. I think that the person I am looking for will be my best friend and lover in one. I would like to find that special person that causes me to be a better person just by being a part of my life. I would like to find a woman that is not totally into the material things in life, but more into living life to the fullest. I think i am fun to be around and i love to have a good time. I work as hard as i need to so i can enjoy life. I would love someone that wanted to share it with me and most of all really want to be with me. Do everything together but it would be nice to make sure you at least want to be together and enjoy doing things with each other even if it is to sit down and talk. I know i am very good at this but it will have to do with someone i love. I'm far from ordinary and I'll surprise you nicely at every turn. I rarely if ever disappoint. I'm considerate and treat people the way I expect to be treated.And one last thing if you have in anyway lied about your profile please do not contact me. Thanks for reading my profile.
Info:
Relationship Status:
Divorced
Children:
I have
Like to have children:
No
Home Language:
English
Appearance:
Ethnicity:
White/Caucasian
Height:
183cm (6' 0.0")
Body Type:
Athletic
Hair Colour:
Grey
Eye Colour:
Hazel
Work & Profession:
Education:
College/University
Profession:
Self Employed
Life Style:
Eating Habits:
I eat healthily
Smoking:
I'm a Non-Smoker
Drinking:
I drink socially