lisa, 55 - Cape Town
Western Cape, South Africa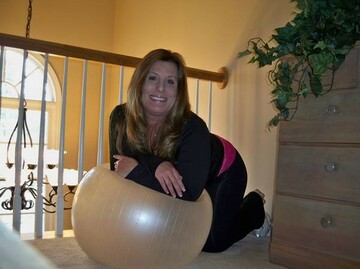 About Me:
In today's world most women not knowing what they want, parading themselves as some sort of victim or oppressed by men, I still think there are values that we women must never sacrifice in our quest for the so called equality of gender with men. there are specific roles eternally designed for women.

A woman who carries herself with dignity, grace and humility will always radiate the charm enough to bring kings and princes knocking at her door. what you give is what you get. Such a woman may in today's world be seen as old school, naive and non progressive.

I do not think that being progressive, modern and womanly has anything to take away from womanhood. kind, warm, tender, humble, respectful, intelligent, hardworking and cheerful; These are values I have grown up with. I shall forever cherish the integrity my mum and aunties posses and labored to impart in us girls as we were growing up.

If you are that gentleman who has the reverence for woman and earnestly earns her loyalty, undivided love and faithfulness, just email me. together we can add more sunshine in each other's lives notwithstanding the seeming gloom in moral values hanging in today's world.
Looking For:
A guy (50 - 90)
But who says we have the right to dictate what sort of man you have to become to make a woman happy? I don't think so. I guess change; positive change in our lives is always healthy. We may make adjustments individually to accommodate the "US" as we meet but not to give up our "ME" we have had long enough to get where we met. The willingness to compromise and share a common ground lets the union blossom slowly without being forced to ripe and decay so fast as well. Once a man has a little sense of self-worth, It does not matter how poor or rich he might be classed as; he sure will conduct himself privately and publicly in an acceptable way. A man not afraid to admit his vulnerability, strong enough to work on his weaknesses, humble enough to maintain his respect for others, is a noble man. That man I seek. He makes me see through him without struggling because he makes no efforts to hide anything from me.
Info:
Relationship Status:
Divorced
Children:
I have (living with me)
No of children:
1
Home Language:
English
Appearance:
Ethnicity:
White/Caucasian
Height:
153cm (5' 0.2")
Body Type:
Average
Hair Colour:
Blonde
Eye Colour:
Blue
Work & Profession:
Education:
College/University
Profession:
nurse
Life Style:
Eating Habits:
I eat healthily
Smoking:
I'm a Non-Smoker
Drinking:
I don't drink