Quintin, 38 - Pretoria
Gauteng, South Africa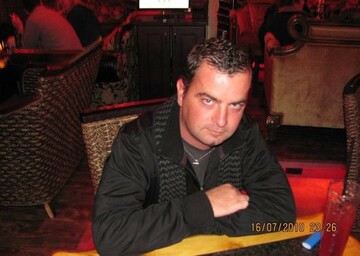 About Me:
Who am I... I'm Spider-Man... Iron man… Batman…Wait, no, that's all movies…I am… myself. I have a great, maybe sarcastic, sense of humor (some would say disturbing) I call it, being myself…and enjoy making people laugh or even give them just a slight grin…
I would describe myself as stable in my career and goal-oriented. I would like to think that I'm intelligent and can carry on meaningful conversations. That prefers not to tell people my dreams, but to show them… And that I care about people's feelings… am incredibly honest, straight forward and trustworthy. So don't ask me if you look fat or ugly in this dress…you might not get the answer that you are hoping for… I am a very hard working dedicated person and I try to live life to its fullest. I laugh often and am very optimistic. I think my smile, is contagious
About me……ummmmm… I'm as a person I like to think of myself as confident but not a **********. I'm a very humble man. I understand that there's a time to give and a time to love and always be understanding. I also believe in standing up for what I believe and not being walked on.... I'm always there for my friends and loved ones. I don't run from adversity.
Looking For:
A woman (25 - 30)
When I'm with someone special, I like being spontaneous, adventurous, romantic, sensual, playful, and basically having that type of fun that two best friends would have…that includes being mischievous and also just being there for each other…( your life partner, must also be your best friend)
Someone to laugh with, hang out with, be spontaneous with, and have fun with! I'm looking for someone who has similar qualities and desires someone who they can connect with…I feel there has to be mutual physical attraction for there to be good chemistry between two people. So being fit and having good looks is important, but not always, the inner beauty of the person counts more…as well as sensuality and affection, trust and respect… I would expect my match to have the same qualities. And also some of the same interests…if not all and more would be amazing…
Info:
Relationship Status:
Single
Children:
I don't have
Like to have children:
Yes
Home Language:
Afrikaans
Other Language(s):
English
Appearance:
Ethnicity:
White/Caucasian
Height:
175cm (5' 8.9")
Body Type:
Average
Hair Colour:
Brown
Eye Colour:
Blue
Work & Profession:
Education:
College/University
Profession:
Business owner
Income:
Average
Life Style:
Eating Habits:
I eat most things
Smoking:
I Smoke Occasionally
Drinking:
I drink socially