Zulika, 53 - Pretoria
Gauteng, South Africa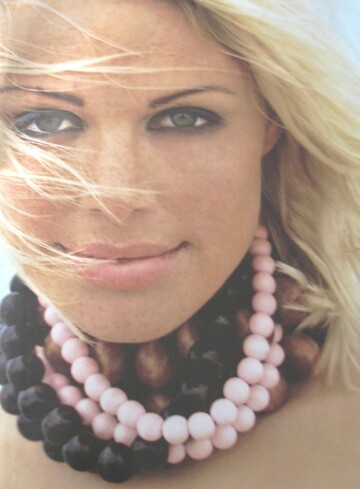 About Me:
I am a very down-to-earth woman - your money, status, and toys won't impress me. You'll need to woo me with your wit, honesty, warmth, manners, and consistency of character. I must admit, I have a high drive for life - so I am looking for a guy who can handle this and keep up with me.
I consider myself to be a caring and sensitive person by nature, and value friendships enormously, love a good challenge - Zero tolerance for hypocrisy, bigotry, snobbery, or bullies.
Always remember, that life is still good - Let us wake up today and be grateful, thankful. If we don't learn a lot today, at least we learned a little - and if we didn't learn a little, at least we didn't get sick - and if we got sick, at least we didn't die - so for that, lets be thankful.
Do what makes you happy, be with who makes you smile. Laugh as much as you breathe and most importantly - Love as long as you live.
When I dance, I dance; when I sleep, I sleep; yes, and when I walk alone in a beautiful orchard, if my thoughts have been dwelling elsewhere, I bring them back to the walk, to the orchard, to the sweetness of this solitude, and to me.
I believe there's always a period of curious fear between the first sweet-smelling breeze and the time when the rain comes cracking down...and
There are those who dance to the rhythm that is played to them, those who only dance to their own rhythm, and those who don't dance at all....I lke the dance with the rigth thythm...Hey...is it somebody out here????
Looking For:
A guy (45 - 75)
I love a man who is not too much of a rough and tuff looking guy on the out side, but he must have a big heart on the inside. He must be in touch with his own feelings. He must have a brave heart.

This is what is a turn on.... Single, intellectual, confident, successful, professional men. You must love to have fun and have a wild side. I take pride in my inner beauty.

I love a good challenge ,and, while still understanding how to treat me like a lady, is the key to my heart. I am a wild and free spirited woman. If you can't handle this, don't bother me.

I do prefer a man who is in good shape, sexy eyes, broad shoulders, contemporary, and maybe...a little offbeat, keeps up with current music and events, highly intelligent, communicates well, has a great sense of humour, and is not full of himself.

If you want a debating partner and like to argue, I am not the lady for you! I expect to be treated like a women at all times.

You: Tell me who you are, what you believe in, and what you have learned in life, and I'll share the same with you.
If you are in a big rush, move on. I must admit, I have a high drive for life - so I am looking for a guy who can handle this and keep up with me.

If you don't know Jesus and He is not everything, please don't bother me either. If you know him, you can speak to me.

Approachability – When it comes to attracting women, you must appear approachable, but not easy. This is a fine balance that you must learn to achieve,
Info:
Relationship Status:
Separated
Home Language:
Afrikaans
Other Language(s):
English, Dutch, French, Other
Appearance:
Ethnicity:
White/Caucasian
Height:
161cm (5' 3.4")
Body Type:
Slim
Hair Colour:
Blonde
Eye Colour:
Blue
Work & Profession:
Education:
Advanced Degree
Profession:
professional
Life Style:
Smoking:
I'm a Non-Smoker
Drinking:
I drink socially