Mistral, 70 - Roodepoort
Gauteng, South Africa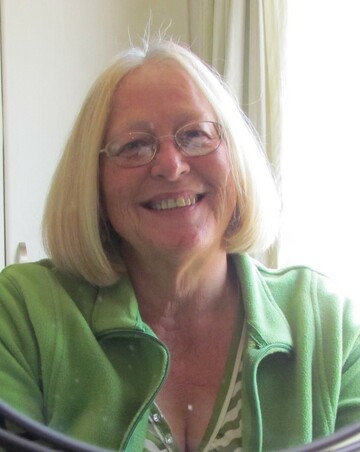 About Me:
I have a gentle disposition and a wicked sense of humour, I'm kind and generous with my affections, am reliable and trustworthy, but can be impatient at times. I've never been married, but have two lovely daughters, one here and one in France, neither of whom I will trade for anything in the world. As a pensioner I have time on my hands and make myself useful with my sewing and beading and sell my crafts on craft markets to supplement my income. I can take care of myself and don't "need" a man for financial reasons.
At this point in time my bits and bobs are all in good working condition and I'm still in possession of all my limbs and have my own teeth, so I don't have to borrow yours during dinner. *grin*
My mental faculties are also still okay, but sometimes I wonder....
The bad parts about me is that I'm fat, I smoke (and have been trying for ages to stop!) and I have the occasional social glass of wine (or two sometimes).
More of me should you be interested enough to find out.
Looking For:
A guy (55 - 65)
I would love to meet a retired or semi retired gentleman who is financially sound (I can't afford to take care of anyone) and who, like myself, still possesses all his limbs and bits & bobs, all at least in fair condition. I love a great sense of humour and certainly someone with a gentle heart, yet fairly strong personality and sensuality is a plus. I'd love to find someone with whom I can cuddle, laugh and cry with, and do all those things that couples do, from shopping to outings, etc.
Not at all interested in meeting heavy drinkers or abusers of any kind.
So, if the shoe more or less fits, I'm here waiting for you.
Info:
Relationship Status:
Single
Children:
I have (not living with me)
No of children:
2
Like to have children:
No
Home Language:
Afrikaans
Other Language(s):
English
Appearance:
Ethnicity:
White/Caucasian
Height:
166cm (5' 5.4")
Body Type:
Big & Beautiful
Hair Colour:
Other
Eye Colour:
Blue
Work & Profession:
Education:
School Only
Profession:
Pensioner, ex Bank Manager
Income:
Solvent
Life Style:
Eating Habits:
I eat most things
Smoking:
I Smoke
Drinking:
I drink socially