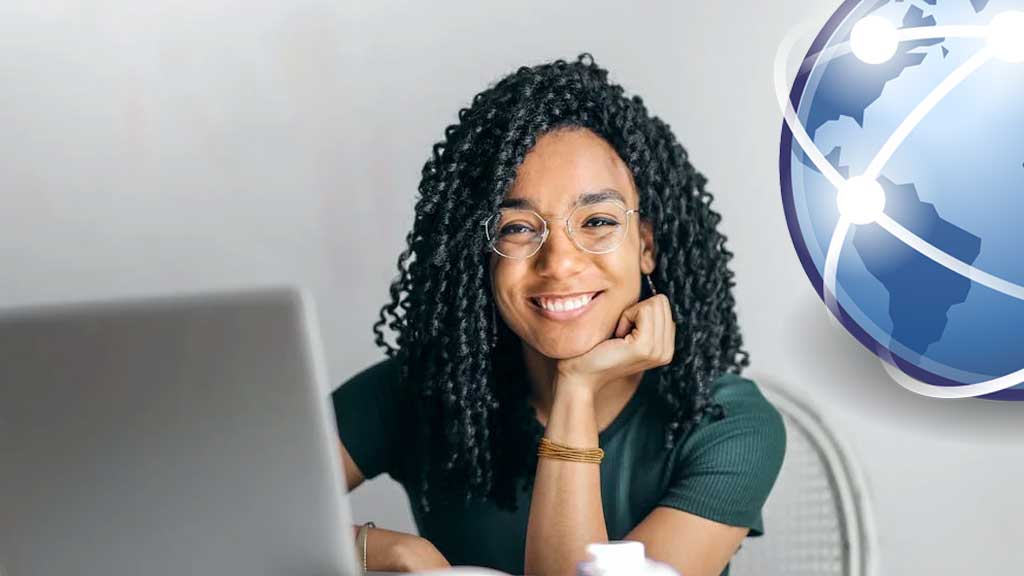 Internet dating is an easy way to cast a wide net when it comes to potential suitors. Casting a wide net is almost always a good idea. But, it depends on how you handle it, communicate about it and ultimately what you want in the long run. It's a great way to find out things you like and dislike in other people and perhaps you could even discover some traits about yourself you never thought about.
It does not take a rocket scientist to realize that it is not uncommon for people on Internet dating websites to date multiple people. There are many things to consider regarding dating multiple people. Let's touch on a few key considerations and then ultimately answer the question: Is it normal to date multiple people?
Finding the person that is right for you with Internet Dating
The Internet makes it convenient as there are usually no shortage of potential suitors that could have all or most of the traits you are looking for. Most dating sites have options and functions that allow you to specify your likes and dislikes. Many people make use of these functions to narrow down a pool of highly desired potential matches.
Sometimes all it takes is a few months, a few weeks, or a few dates to discover that someone is or isn't for you. Finding the right person may take a few dates with multiple people. Instead of dating one person at a time and starting the process all over again, dating multiple people at the same time may save you a whole lot of time.
Dating multiple people allow you to explore personalities, while also discovering interesting things about yourself and how you react in a variety of scenarios with different people.
They say comparison is the thief of joy – but in some cases it could help spark joy when you begin to understand yourself and your own needs even better.

Dating Multiple People Gives You Confidence
Internet dating provides you with many choices. It's only natural that when you have multiple choices, that losing one or getting dumped won't exactly have the same effect on your self-esteem as it might if you were only dating one person. Dating multiple people puts you in the driver's seat of protecting your own emotions – and hey, the fact that multiple people find you appealing doesn't hurt the ego much either.
How to communicate that you are dating multiple people
Whether or not you're aware if the person you're dating is also dating multiple people, this shouldn't keep you from being up-front and honest about your own dating life. BUT – and this is a big but – don't feel like you must bring it up immediately.
Internet dating provides other people with more or less the same opportunities you have. Dating multiple people is common and almost expected – so don't worry too much about scaring off potential suitors. In both scenarios, whether you're really looking for 'the one' or if you're just looking to have fun, you need to feel free to be clear on your 'why' for dating multiple people.
If you hope to narrow down your dating pool, there's nothing wrong with telling your date that you're currently dating around with the hope of narrowing it down to that special person you are looking for.
If you're playing the field and loving it, be clear about your expectations of not being committed to only one person right now. The delivery of your own expectations takes pressure off your date and makes sure there's no lack of trust in the foundation of your relationship.
Closure
If and when the day comes that you do find that special person, you'll need to be sure to give yourself and your suitors closure. As previously mentioned, communication up front can prevent any sudden surprises, and the same is true when it comes to going exclusive. You'll have to say your goodbyes to your jam-packed schedule, potential free meals and even some of your favorite things about your many suitors. It's important to remember you may miss things about each of the people you dated when you go exclusive with one person, and that's normal.
So the big question – is it normal to date multiple people at once?
Answer: It is if you want it to be your normal. The great thing about internet dating is that you can make your dating life exactly the way you want it. If you prefer to only date one person, there are plenty of singles out there who also only want to date one person at a time. Some people prefer to save time by dating multiple people at once, and the community of people who enjoy dating multiple people is alive and well. Remember – your normal is what you make it.