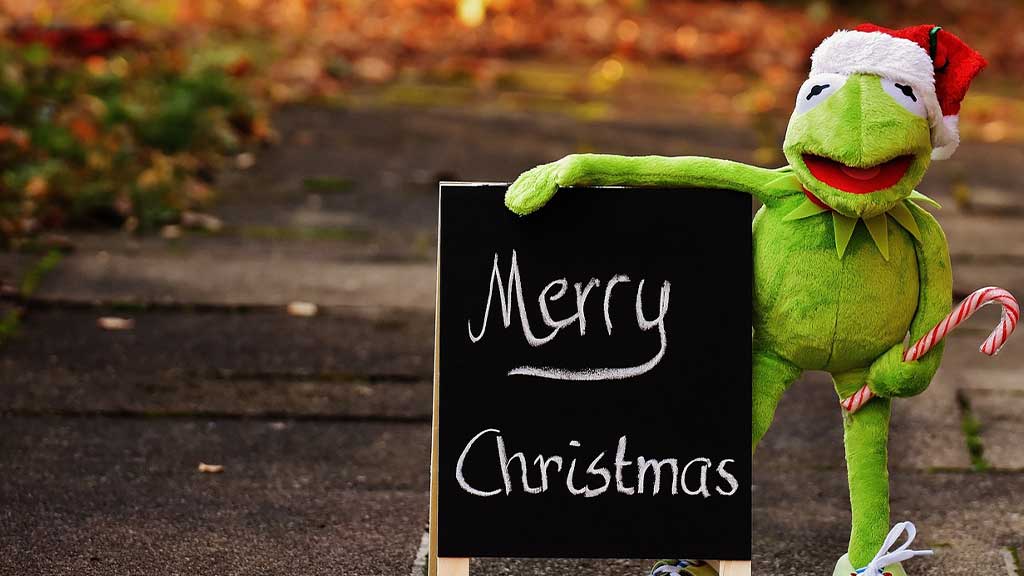 We thought of 5 magical Gauteng dating ideas that will with a bit of luck, enchant your date at this very special time of Christmas.
Christmas is one of the most magical times of the year. There is good cheer, Christmas lights are everywhere, jolly music is playing in every shop you enter, and the South African sun is shining.
A Christmas in South Africa will always look slightly different from the snowy magic of our favourite Christmas movies because it is such a sunny time of year for us. This makes it an excellent time of year for dating. Not only are there all the magical elements of Christmas, but we also have wonderful weather to take advantage of.
---
Our date ideas have all the Christmas cheer and romance we see in the movies, but where you can also make the most of the summer sun.

Head to the Ice Skating Rink
Every Christmas movie we can think of has snow, a snowball fight, or ice skating, and we think it is a truly magical element of Christmas time. So if you want a Gauteng dating experience that embodies all of the goodness of the classic Christmas movies, head to one of the several ice skating rinks available.
This date lets you experience some of the wintery elements of what makes for a magical Christmassy date, but walk straight back into the warmth of the sunshine after your skating endeavor.
Whether you are a great ice skater or a very bad one, ice skating is always a fun filled, physical activity and physically having fun can make a great date. It may also be a great way to break the ice on a first date, figuratively and literally!
There are several ice skating rinks around Gauteng, like the Grove Ice Rink and Northgate Ice Rink. Bring a jacket as you may have to brave some chilly air in the rink.
---
Joburg Zoo Festival of Light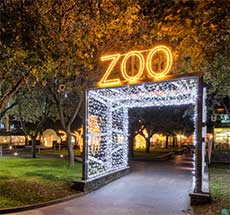 The Joburg Zoo, in conjunction with Joburg Theatre and City Power, are presenting the Festival of Lights over the Christmas season and into the new year.
This evening event consists of an evening stroll amongst an enchanting collection of lights in the shapes of life size animals.
There is also a craft night market, entertainment and great food to enjoy, making it an incredibly magical evening out on your date.
What better Gauteng dating experience to have during Christmas time than to marvel at enchanting light displays and eat some good food while also doing a little Christmas shopping.
---
Eat out at Melrose Arch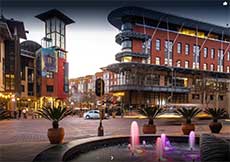 Take your dating ideas back to basics and go to the mall at Melrose Arch. The mall has some of the most beautiful Christmas light displays in Gauteng over Christmas time. Immerse yourself in the magic of the Christmas light displays and enjoy something good to eat at one of the many eateries on offer.
We love how Christmas lights can make the Christmas Spirit feel so alive; how it makes everything look a little more wondrous and magical. Going on a date where the spirit of Christmas is so evident will add something extra special to your Gauteng dating experiences.
---
Zoo Lake with sunshine and glorious weather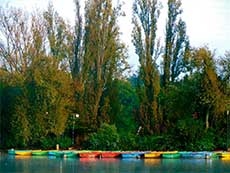 There is no better date than one that combines good company, sunshine and the beautiful outdoors.
An ideal Christmas time date in South Africa is all about the sunshine and glorious weather, and making the most of the time spent together by being outside. Indulge in the sunshine and the outdoors by going on a date at Zoo Lake.
Walk around the grounds hand in hand, have a picnic on the lawns, or have some fun rowing around the lake in one of the rowboats for hire.
---
Indulge in Paul's Homemade Ice Cream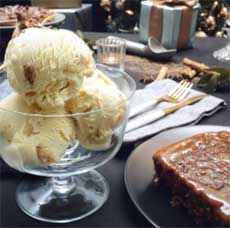 Who doesn't love ice cream? Paul's Homemade Ice Cream has fantastic offerings with a wide range of flavours, including vegan options.
While you can go on an ice cream date any time of the year, there is something distinctly magical about enjoying an ice cream in hot weather. Take the opportunity to enjoy your favorite flavoured ice cream with your date at an ice cream parlour.
While we love all the cold weather elements that Christmas movies are best known for, sometimes the only way to enjoy the heat of Christmas time is to eat something ice cold.