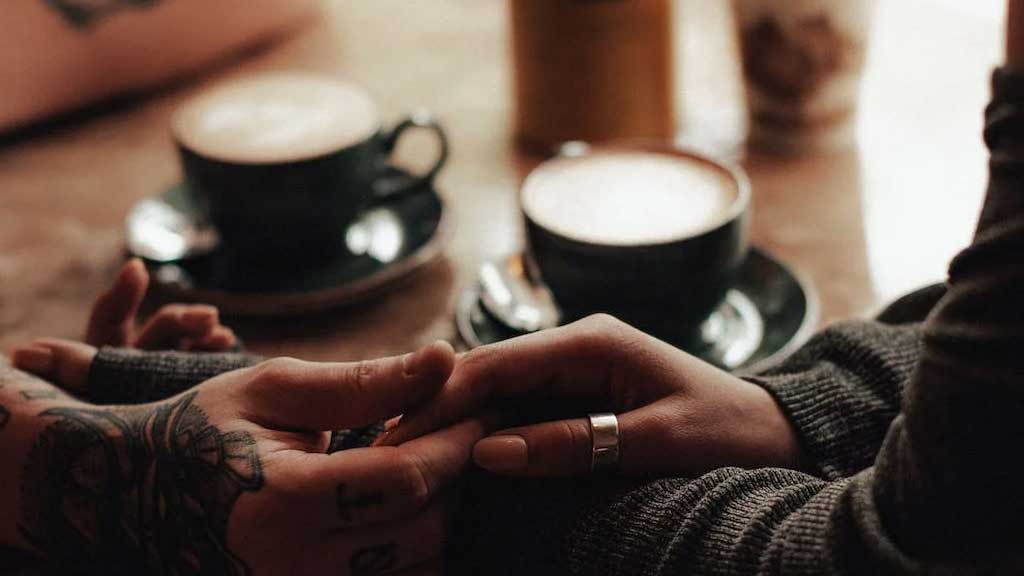 It's time to stop sitting on the couch and get out there. It's time to meet that person who has captured your interest face to face. Johannesburg may not have the beaches or Table Mountain, but we know how to have fun and that's what a first date in Johannesburg should be!
It doesn't matter who you are, first dates can be daunting but don't worry here at Singles2Meet.co.za we have your back! Before we share our top picks for that first date in Johannesburg, we need to cover some basics.
Think of your first date as the beginning of really getting to know someone. Always make sure your first date is somewhere public where you feel comfortable and safe. Share the details of your upcoming date with someone you can trust, giving them as much information as possible. And finally, it's always best to arrange your own transport, as this way you maintain your independence and can leave when you are ready.
Now let's get to the good stuff.
---
Breakfast, Brunch or Dinner? Sharing a meal together is often our go-to place when getting to know someone. It's difficult to beat the union of great food and scintillating conversation. If you are looking to try somewhere glamorous, vibey with fabulous food, Proud Mary is a perfect choice. You will need to make a reservation and when you arrive you will see why. Attention to detail is key and they haven't neglected any areas from their food to the décor. Their philosophy is "less is more" and as they say, they aim to "pair maximum flavour with minimum fuss".
Proud Mary is located in Craddock Street, Rosebank. It is nestled in the heart of Rosebank's foodie district which makes it a great public place for a first date in Johannesburg.

---
Flames restaurant located at the Four Seasons Hotel in Westcliff is hard to beat when it comes to dining with a view. What could be better than getting to know someone whilst sitting on the terrace at the top of Westcliff, looking out over Johannesburg? The views are breathtaking and whether you're meeting for sundowners or a meal, you won't be disappointed. From the moment you arrive at the Four Seasons, you and your date will be made to feel special which is what every first date needs! Don't forget to book as they don't accept walk-ins.

---
Why not combine that first date with something you love? Chocoloza is a one-of-a-kind chocolate shop. They believe the only way to make exceptional chocolate is with passion, craftsmanship, and the best ingredients. You can watch their chocolatier in action, have a chocolate tasting and choose your favourites before heading off to the Chocolate Lounge. Here you can relax and get to know each other better over a great cup of coffee or hot chocolate. And don't worry if you couldn't decide which chocolate to choose, all of their drinks are served with a piece, so you won't miss out.
You can find Chocoloza at 44 Stanley in Milpark.

---
There is nothing quite like a high tea. It is the perfect opportunity to get comfortable and let the conversation flow. High teas are reminiscent of a bygone era where we took the time to appreciate the simple joy of a great cup of tea. High tea at Fairlawns is a leisurely event so best set aside an hour or two. You will be taken on a "loose-tea journey" accompanied by a selection of savoury and sweet treats – think of buttermilk scones, smoked salmon pin rolls and red velvet cake to name a few.
The Fairlawns Boutique Hotel is located in Morningside and bookings are required.

---
If you are an adventurous person at heart why not make your first date an adventurous affair? If the thought of sitting down in a restaurant for your first date is not for you, then CityRock may just be what you are looking for. Although not your typical first date, shared experiences have a way of bringing us closer together, especially if it involves some adventure and perhaps even adrenalin.
CityRock is the tallest climbing gym in Africa and offers amongst others a 2,000m² of high wall climbing. Whether or not you have ever climbed before this is definitely worth a visit. Why not book an introductory one-hour course which is easily done through their website. The course also includes the rental of shoes and harnesses, and you can climb for free afterwards.
CityRock is based in Fontainebleau, Randburg.