We thought of 6 of the best and most romantic Pretoria dating ideas and neatly put them together for you. As the capital city of South Africa, Pretoria offers numerous fun things and activities for couples to engage in. Pretoria is a big city and it offers a huge variety of choice when it comes to dating activities.
Picnic at the Pretoria Botanical Gardens
A picnic in the beautiful Pretoria Botanical Gardens with a relaxing atmosphere may be the perfect way to impress your date and to get to know your date better. A stroll through the garden will quickly present you with the perfect place to set up your picnic. There are many incredibly huge trees with the perfect amount of shade and with lush green grass underneath that presents ideal picnic spots.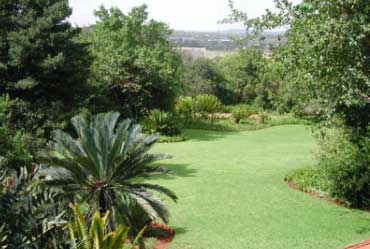 You may also think about going on a hike on one of the many hiking trails available. Most trails are paved and is easy for both young and old. There are also many benches along the way for a quick rest or relaxing stop to experience beautiful parts of the garden.
The time you spend at the Pretoria botanical gardens will be relaxing. It can definitely be a great way to spend quality time with your date.
Take your date to the Pretoria Zoo
We can also recommend a visit to Pretoria Zoo as an exciting Pretoria dating activity. It is the largest zoo in the country at present. The Pretoria Zoo houses thousands of animals which are inherent to South Africa and many other countries of the world. An Aquarium and Reptile Park also forms as part of the Pretoria Zoo.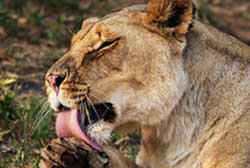 There is a restaurant available in the central part of the zoo. Various stalls in the zoo also offer refreshments and snacks. Numerous picnic spots are also available for a picnic or perhaps just a resting stop.
There is also a Zoo Choo-Choo train that will take you through various parts of the zoo. A cable car ride offers a panoramic view of the zoo and surrounds.
The Pretoria zoo will most definitely be an interesting, entertaining date for any couple. A great date to build great memories with someone special.
Hiking at Moreleta Kloof Nature Reserve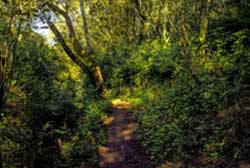 If you like to spend time outdoors with nature, you may think about going on a hike to Moreleta Kloof Nature Reserve. It is a popular tourist attraction and a popular outdoor past time that many locals in the area frequent.
There are multiple hiking trails available and all of them are fairly easy. It may be that your date is not into hiking and fitness and if this is the case the easy hiking trails on offer here may be perfect.
A relaxing walk while getting to know your date better or just having casual conversation can be a great way to have fun with your date.
During your hike you can discover numerous animals and tree species. Moreleta Kloof Nature Reserve is definitely a great opportunity to get you and you date immersed in natural beauty.
Take your date for a Game Viewing experience to Rietvlei Nature Reserve
Rietvlei Nature Reserve offer game viewing experiences of a large number of animals, including Blesbok, Buffalo, Leopard, Rhino, Cheetah, Hippo, Zebra and various bird species.
You can explore the area at your own pace in your own vehicle while sharing casual conversation and wildlife sightings with your date. 30km of tarred and 10km of dirt road is provided for a self driving excursion.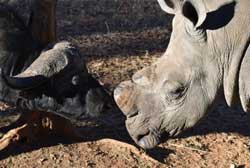 There is also a bird hide and a picnic area at Marais-Dam upstream from the Rietvlei Dam. Hiking trails are also available.
A sit down coffee shop is available in the reserve.
Viewing game in a natural environment like this could be both thrilling and exciting and should ensure many special memories with someone special.
Pretoria Freedom Park Heritage Site & Museum
If you would like to spend your day in a meaningful way with your partner the Pretoria Freedom Park Museum may be a great place to do so. It could be a great way to have fun and at the same time learn more about the history of South Africa. It is situated close to the center of Pretoria.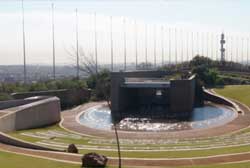 The museum includes thought provoking memorials with a list of names of those killed in both world wars as well as during the Apartheid years. The Freedom park mostly tells the tale of how South Africa came to be and how it was shaped as the nation of today.
The park itself has a relaxing atmosphere with panoramic views over the city. This is definitely a very interesting space in Pretoria and may provide you and your date with a thought provoking experience. A Pretoria dating experience that can be meaningful.
Voortrekker Monument
A museum is usually a great place for a date. There are lots of interesting things to see that you can discuss with your date. Perhaps you know a bit about the history of things that is on display and can impress your date with your intellectual, historic knowledge.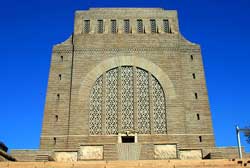 The Voortrekker Monument is one of the most visited sites in the Gauteng province of South Africa. It commemorates Afrikaner history and important historical events of the Afrikaner. The monument is an intriguing, majestic building with a massive granite structure that is prominently on display on a hilltop. You can see it from far away and the first thought that enters your mind when you see it is: "What interesting building is that?"
The Voortrekker monument is a unique place in Pretoria that may be an interesting outing to get to know your partner better in a different setting.