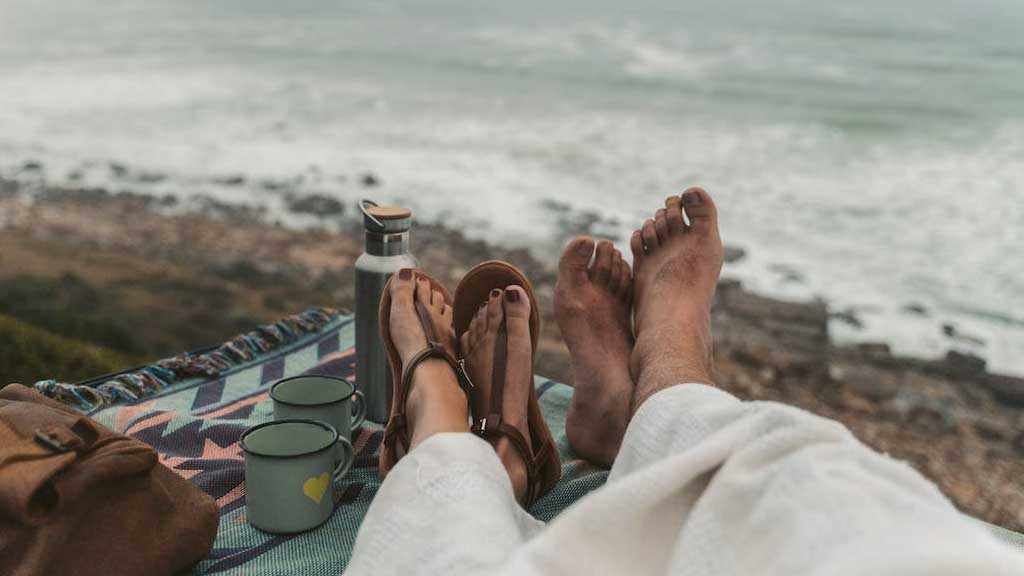 We bring you 5 Port Elizabeth Dating ideas that is romantic and fun. Port Elizabeth (also known as PE) is definitely one of the most beautiful regions in South Africa. It has beautiful beaches for those couples who enjoy surfing, scuba diving, and more fun water activities alike.
Despite Port Elizabeth having more than 40 kilometers of coastline lapped by clear waters, there are many more places to visit if you and your significant other enjoy other activities. These activities include nature reserves, game parks and for the more culturally loving couples there are places like Route 67.
Without any further ado, here are 5 of the best Port Elizabeth dating ideas.

---
Have fun at the beach
Who doesn't love beaches? Beaches offer positive and peaceful energy and Port Elizabeth doesn't fall short of beautiful beaches. There are probably few activities that can be as relaxing as spending time at the beach or simply walking on the beach and getting your feet wet.
If you like swimming, the best picks are Wells Estate Beach with a paddling pool and water slides; well-shaded Humewood Beach; and popular Kings Beach, with kiosks, eateries, a skate park, and other entertainment facilities nearby. These beaches earned the coveted global Blue Flag status, granted for praiseworthy water quality, safety, and natural administration.
For couples who like surfing there are spots like Pollock beach as well as Hobie beach. Hobie beach offers pools, sheltered by rocks that make for beautiful views.
Another amazing beach is Sardiana bay, located in a marine reserve. Here couples can go scuba diving and snorkeling. Perfect for adventurous soul mates.
Going to the beach is one of those Port Elizabeth dating ideas that provides you with a range of activities to do on your date. Relaxing, walking, swimming, scuba diving or surfing is just a short list of the many activities that is available to you for a fun date at the beach.
---
Go back in time to South End Museum
Museums make for great dates because there are so many things to see and talk about. Most things on display in museums are usually interesting and can lead to interesting conversation.

South End Museum is situated on Port Elizabeth's beachfront and it traces the history of South Africa as a whole. It provides a glimpse into the city's history as well as newspaper clippings of the life and times of the people of South End. The museum is a memorial dedicated to the victims that was forcibly removed from South End during South Africa's apartheid era.
---
Take your date on a thrilling Bunji Jumping Adventure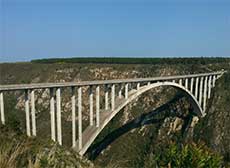 Need adventure in your life? Bunji jumping off the Bloukrans Bridge will fit the bill. This may be just be the adventure that could take your relationship to the next level by leaving lasting memories of an amazing, thrilling date. What date could be more exciting than the ultimate adrenalin rush?
The Bloukrans Bridge is around 160 kilometers from Port Elizabeth. It is regarded as the highest Bungee Jump in the world. The Bloukrans Bridge is above the Bloukrans River at a height of 216 meters (709 ft).
---
Visit the Seabird Rehabilitation Center in Port Elizabeth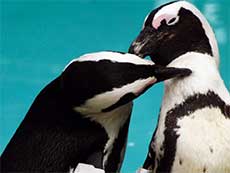 If your date likes animals, SANCCOB (Southern African Foundation for the Conservation of Coastal Birds) can be a fun way to make a great impression. There is always something special and intriguing about marine animals. Some of them are funny too and viewing and experiencing them can be a great way to get your date to laugh and have fun.
SANCCOB lets you see its rescued marine life and learn about these interesting creatures. Here the staff educates visitors about the center's rehabilitation efforts and the dangers that these creatures face in the wild.
The best time to visit is around 14:30, which is feeding time. Around this time, visitors can sit in the coffee shop and watch these amazing creatures gobble their meals and charismatically jump and play around the pool.
---
The Donkin Reserve – Something unique to see and experience
The Donkin Reserve is a small park established in 1820 by Sir Rufane Donkin, Port Elizabeth's founder.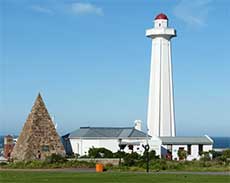 One of the highlights of the reserve is the poignant pyramid-shaped memorial to Elizabeth, Sir Donkin's wife. The memorial has the words engraved into it reading: "To the memory of one of the most perfect of human beings who has given her name to the town below." You can even use this symbolically as a token to show how much you appreciate your significant other.
A lighthouse is also available at the The Donkin Reserve where you can enjoy panoramic views of the city with your date. Built in 1861, the lighthouse has been designated as a national monument.
The lighthouse also houses the Nelson Mandela Tourism office where you can pick up a map for the five-kilometer-long Donkin Heritage Trail, which spans 51 historical sites that you can explore on a self-guided walk.