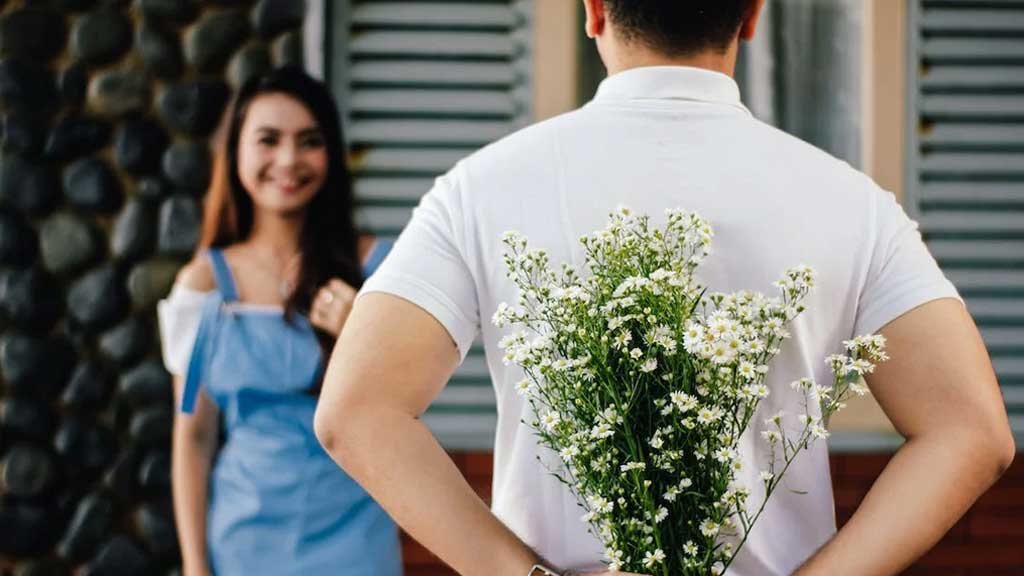 Internet dating is a novel invention that provides a quick way to meet new people with many advantages compared to traditional dating. If you have tried internet dating and haven't had the results you were looking for, you may be overlooking some things that are needed for success.
Below is a list of common mistakes to avoid when you meet new people. Recognizing and avoiding these blunders could mean the difference between failure and success.
Profile Photo mistakes:
You will need at least one photo with your face totally visible.
A profile that stands out above the rest will usually have many photos.
Smile on your photos. You want to project a positive, approachable image.
Avoid photos with other people in them. Other daters may not know who you are because there is multiple people in the photos.
Don't post photos that are many years old or of someone else. If you eventually meet new people they may feel cheated if you don't look like your photos and your first meeting with them will in all likely hood be your last.
Don't post photos with you absent in them. Posting photos of objects or something other than yourself makes no sense. It won't make a positive addition to your profile.
Make sure that you have quality photos. Photos taken with a camera that are 20 years old may not make the cut. Use a modern digital camera or mobile phone with a good camera.

Profile Mistakes & Online Communications
Poor spelling and grammar. Make sure you use proper spelling and grammar in your profile and online communications. Not being able to spell or use proper language could give the other person a bad impression.
Being nasty or rude. Being nasty or rude will only result in you being ignored. Nobody has time for nasty or rude people.
Giving out your number and contact details to soon. Don't give out your number to soon – If someone asks you for your contact details, make sure that you take time to get to know the person before disclosing any personal information. Ideally you should have built a reasonable amount of trust with the other person.
Never give out personal information. Never give out your physical address, banking details, credit card details or other personal information. Keep your personal information private. Never provide any information to the other party that you would normally not provide to a stranger. Never, never, never give money to anyone you meet online.
The First Date When You Meet New People – Personal Safety Mistakes
Not telling someone where you're going. Always tell a friend or family member who you are meeting, where you will be meeting them and when you will be back. Ask them to check up on you at a certain time to make sure you are fine when the date is finished.
Never meet someone at their house or your own living space. The ideal meeting place is in a public area with lots of people around. Examples of places like these are coffee shops, restaurants, bars, etc.
Never leave your drink or food un-attended. The other person might drug you. Remember that the other person is a total stranger and you don't really know them that well.
Never ignore your own gut feelings. If you feel unsafe with the other person for any reason whatsoever, leave immediately. If he is following you, drive to the nearest police station.
The First Date – Other Mistakes
Be positive, enjoy yourself and have fun. Forget about any kind of stigma Internet dating may have. The other person you are meeting is a real person just like you.
Share the conversation. Never dominate the conversation. Let the other person talk and listen to them with interest. People find other people that listen to them with interest very interesting.
Keep the conversation light and fun and avoid any heavy topics like religion and politics or other topics that could give off a negative vibe. It's always a good idea to put your best foot forward in your first interactions with someone new. You want to get to know the other person to see if there is a connection.
Avoid alcohol. Getting drunk in this scenario will most definitely not be a good idea and may end in unintended consequences.
Leave text messages, phone calls, etc. for another time when you are alone. The only time when a phone call or text message would be fine would be if you're checking up on your kids or something else that could be deemed as really important. Make sure you apologize for interruptions if they occur. You don't want the other person feeling unimportant because you're busy with your phone halfway through the date.
Don't curse. Always mind your manners. You want to portray what a good mannered gentleman or lady you are at all times.