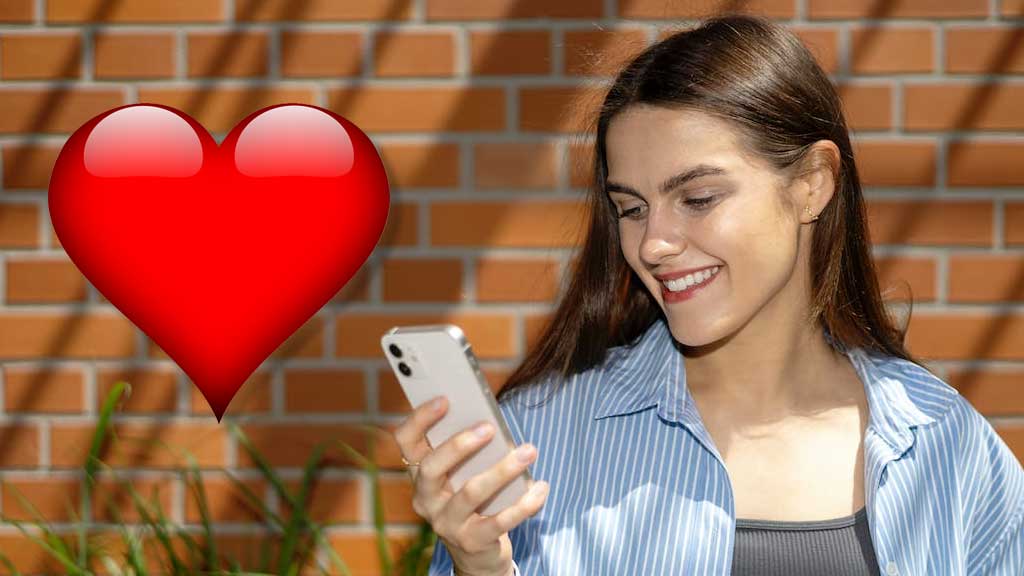 One of the easiest ways to meet and attract single woman looking for love is to use Internet dating. Many statistical institutions reveal that 1 out of every 5 relationships begin online. A quick search on Google about these statistics reveal some interesting trends. Millions of connections happen each day on Internet Dating Sites. If you're not doing dating online, you're missing out on a huge opportunity to find love in your life.
To get started you don't need any pick-up lines or do anything cheesy to attract a woman's attention. All initial communications are done by email.
It's a Numbers Game
There are probably tens of millions of woman looking for love, online at any given point in time worldwide. You could think of the Internet as 'raining woman'. There is normally no shortage of woman online, unless you live under a rock.
When contacting woman you are interested in, don't just email one woman. Email many. Don't take it as a rejection if you don't get a reply. She may just be busy with work, or not in the mood to answer emails, or probably a million other reasons. Don't take it personally. It is a numbers game. Not every woman will reply.

First Impressions. How to easily get woman to chat to you.
Being rude or impolite is a sure fire way to be ignored. Do your best not to come off as arrogant and impolite. Be sincere and polite. Be courteous in your approach and take time to think about what you are writing about. You have time to think about what to write about which you would normally not have if you met someone offline.
Give your dating profile leverage
Having more than one photo gives a woman a well-rounded view of yourself. You will get better responses if you have more than one photo. Use your phone camera or digital camera and take as many photos of yourself as you can. Pick the best ones.
Ensure that the photos you upload are recent. Doing all the work to finally meet someone and her finding out that you're actually 20 years older than you look like on your photo is a total no no. That would probably ruin your first date.
Make sure the quality of your photos is good. Keep in mind that you need to make a good impression. Your dating profile is there to represent yourself and needs to be set up to make a good impression. Photos that are many years old with poor lighting and photos that looks bad won't make a good impression. If you're serious about meeting someone go to a studio and let them take high quality photos. Reward normally only comes with effort.
How to spice up your dating profile
Always keep in mind that your profile needs to make a good impression. When you contact a woman and she has an interest in you she will normally go through your profile thoroughly. If you write a profile description about yourself, use proper spelling and grammar.
Avoid saying anything negative. Keep the tone upbeat and positive. Write about the qualities that makes you great as a person.
Never lie on your profile questions or profile description, no matter how innocent or white the lie is. It may come back to haunt you. Woman have the kind of radar the US military cannot come close to, especially when it comes to getting to know a love interest.
How to be a great online communicator
Use proper spelling and grammar. The woman you are communicating with will form a picture of you based on what you write, especially if it is woman looking for love that involves a long term commitment. Take time (it's on your side) to use the right grammar and spelling in your writing to present yourself in the best possible light possible. Reading or struggling to read an email from someone that can barely spell is a sure way to make a bad impression.
Take your time to get to know the woman you are communicating with. Don't rush things. Be patient and don't pressure woman to talk on the phone or go on the first date too quickly. Move at their speed. Be patient.
Enjoy yourself and have fun. Be humorous and use your sense of humor. Woman love to laugh.
Always keep things positive
Don't tell her your whole life story in a reply. Don't tell her how unfair life is. Even worse, don't make her your mamma. Sympathy is for losers. Be mysterious. Woman love mystery. You want to be the mysterious, respectable, honorable hero on the white horse.
Remember that it's the man's job to make the first move. You will need to ask her for the first date and you will need to lead every step of the way like a real man does.
Keep away from negatives and heavy stuff like religion, politics, etc. It may lead to serious differences of opinion which will not be in your favor.
Don't talk about sex. This is a topic where you will need to tread lightly unless you're on an adult dating website.
If you're just looking for a one night stand use the appropriate web site for that. Trying your luck on a normal dating web site will not get you anywhere and may get your account suspended. Worse, there are web sites dedicated to posting photos and profiles of perverts, scammers and fraudsters. You don't want your photo or profile to end up here.
Remember that it's in your genes to do what a man is supposed to do to attract the opposite sex. There is someone perfect for you out there, waiting and ready to meet you.