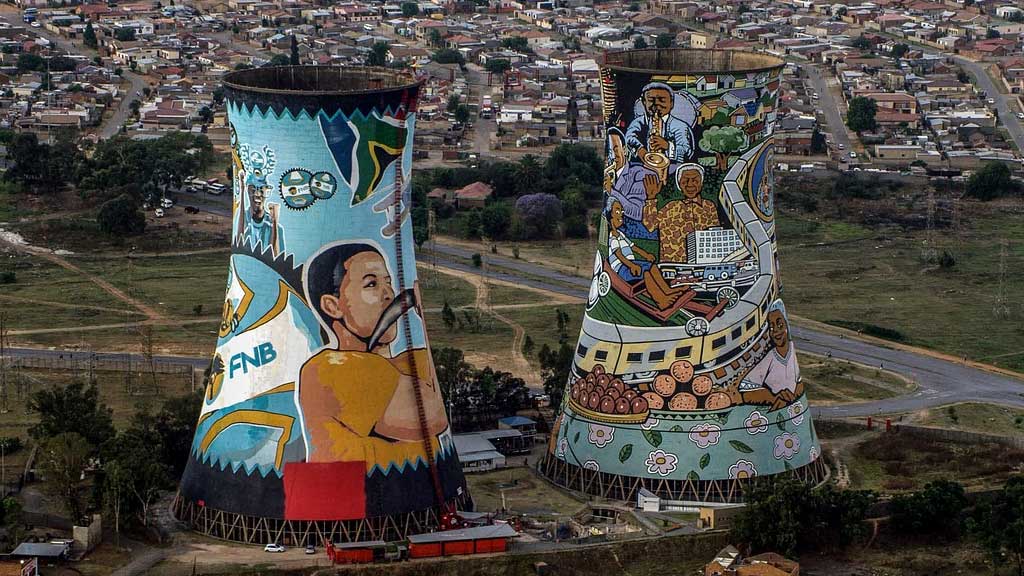 It doesn't matter if you have been dating for years or have only just met someone special; Soweto has some incredible experiences to enjoy on a date. You will love our Soweto dating ideas because Soweto is an amazing place!
Soweto is a place of pulsing history, thriving culture, and township fever.
No place in the world can reflect the uniqueness of Soweto, so dating in Soweto will be like no other experience. Whether it's strolling down Vilakazi Street hand in hand or experiencing one of the many thrilling activities Soweto has to offer, you are sure to find something that will provide a great experience when doing online dating in Soweto.
---
Enjoy lunch at Vuyos
Vuyos is an authentic South African dining experience. With menu options like Boerie and Chips and Malva pudding for dessert, your mouth will water just from reading the menu filled with South African favourites.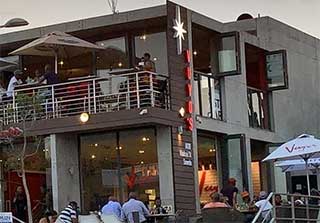 Vuyos is one of the many gems that Soweto has to offer because of its history. Miles Khubeka, the founder of the Vuyos brand, inspired by the fictional tale of a Hansa Pilsener advert, began a mobile vending business that would offer Boerie rolls under the trademarked name Vuyos. He quickly realized that his innovative idea would give young people in Soweto opportunities to empower themselves in the Vuyos way: big, bold, and limitless.
Not only is this dining experience full of the rich authenticity of Soweto, but it also makes for a great setting to enjoy the company of your date while eating 'lekker kos'.
Vuyos is one of the dating sites in Soweto that is first on our list of Soweto dating ideas because it's an authentic South African dining experience that is unique and perhaps noteworthy in many ways. It may be a great venue to make a great impression on a first date.
---
Experience something new at the Soweto Theatre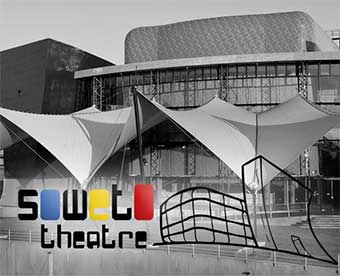 What better way to entertain your date than to attend a performance at the Soweto Theatre? The Soweto theatre is an impressive, world class theatre in the heart of the township of Soweto. It is equipped with state of the art facilities providing excellent acoustics for an outstanding theatre experience.
The Soweto Theatre has many shows available, so it should be easy to find something that will deliver a great experience on your date. Not only will you have fun on your date with someone special, but you will also be awash with the richness of culture and history that intermingles so potently in Soweto.
This experience can make online dating in Soweto something that leaves you with only good impressions of one another as you enjoy your date together.
---
Everything on offer in Soweto is a beautiful insight into the people, culture, and history of the area and the Mandela House is no exception.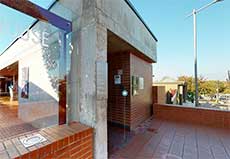 Strolling through museums usually make for great dates, and you will find the same when you visit the Mandela House.
The Mandela House is a heritage site in Soweto. The amount of history that the site incorporates makes it a worthwhile visit. Nelson Mandela has been such a pivotal figure in South Africa's history, so seeing the place he called home is a memorable experience.
Spend your date strolling hand in hand as you learn something new about Nelson Mandela and the significance that particular home had for him.
---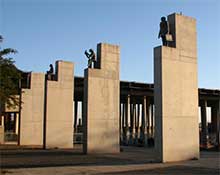 If you are looking for a date that will wow you with an array of the rich diversity on offer in Soweto, then Walter Sisulu Square is a great option. With shops, eateries and entertainment, you will not be short of something exciting to do on your date.
There are amazing sights to see and experience in the square, from the Open Air Museum, the Freedom Charter Monument and the Hawkers Stall.
This would be the perfect date to spend time in each other's company while you explore all this thriving cultural hub has to offer. You can walk hand in hand amongst the attractions while getting to know each other and spending a fun-filled time together.
This is a Soweto dating experience that you do not want to miss out on.
---
Vilakazi Street was the home of two Nobel Prize winners, Nelson Mandela and Archbishop Desmond Tutu. And as such, Vilakazi Street is filled with public art, memorials, and so much history, which makes it the perfect setting for a Soweto romance endeavor.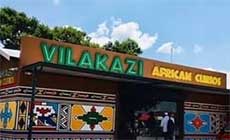 Walking down the street, you cannot help but be awash in the thriving history and art that has been carried through time to the point where it is an attraction for people to come and visit.
This would make for a relaxed and enjoyable date as you experience the historical significance of this place together and all that it has birthed for South Africans.